Why Vegan Dog Food?
CAN DOGS REALLY BE VEGAN?
 ABSOLUTELY! Dogs are omnivores and can obtain all their nutrients from vegan sources. 
🧬 Unlike their ancestors, domestic dogs possess up to 30 copies of the AMY2B gene for digesting plant foods.
💚 At v-dog, we like to keep it simple. We make dog food that tastes delicious, meets nutritional requirements, and does no harm to animals.
🙌 Hooray for healthy, cruelty-free dog food!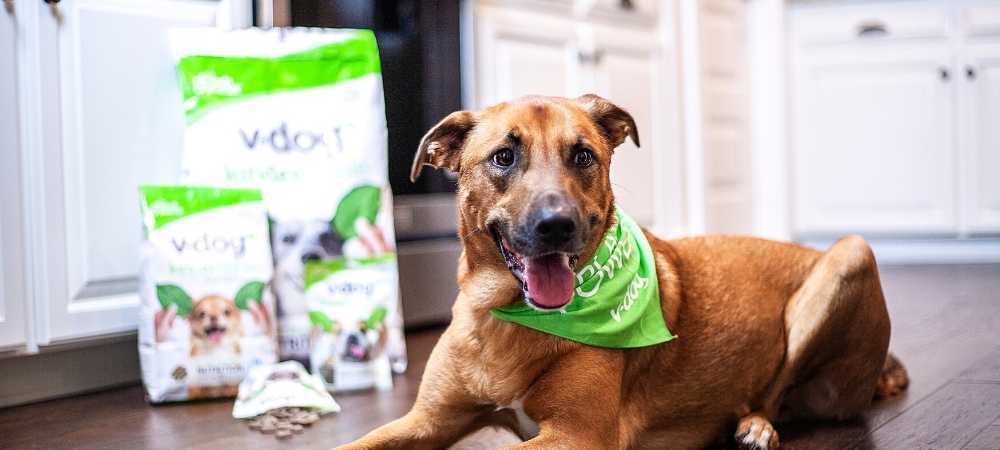 🐶 Since 2005, we've seen thousands of dogs thrive on v-dog kibble.
👍 Vegan diets for dogs are naturally hypoallergenic, easily digestible and anti-inflammatory. We're helping dogs of all shapes and sizes finally get relief from chronic symptoms.
🌱 The unfortunate reality is that slaughterhouse waste and byproducts form the base of most pet food. V-dog provides all of the nutrition your dog needs without any of the junk they don't.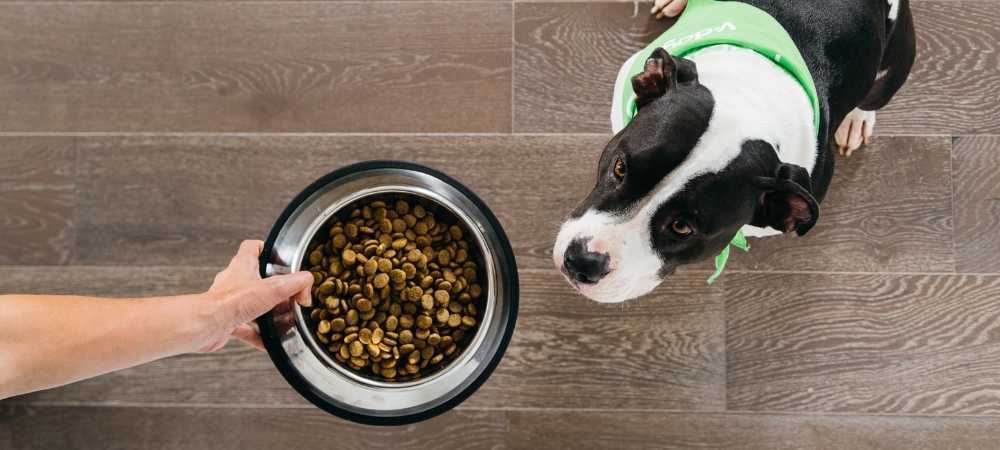 We make it easy to feed your pup a nutritionally balanced plant-based diet. 
👩🏽‍⚕️ V-dog kibble is veterinarian-approved and meets all AAFCO requirements for adult dog nutrition.
🥦 Our products are packed with yummy plant-based protein and superfoods, making them a hit even among the pickiest of pups.
❌ We never use any corn, soy, wheat, byproducts, or fillers.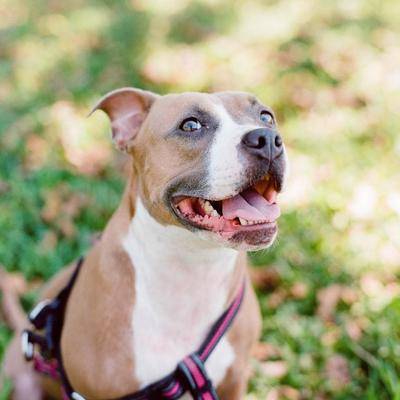 "My pittie mix was suffering from skin rashes. I tried every type of food out there, from kibble to raw and every type of meat possible without any luck. I did some research and decided to give v-dog a try for a few months, but after just the first month I saw my dog's skin get so much better. A year after, I took her to the vet for a checkup and her bloodwork came back perfect too. Thank you a million times for creating this product!"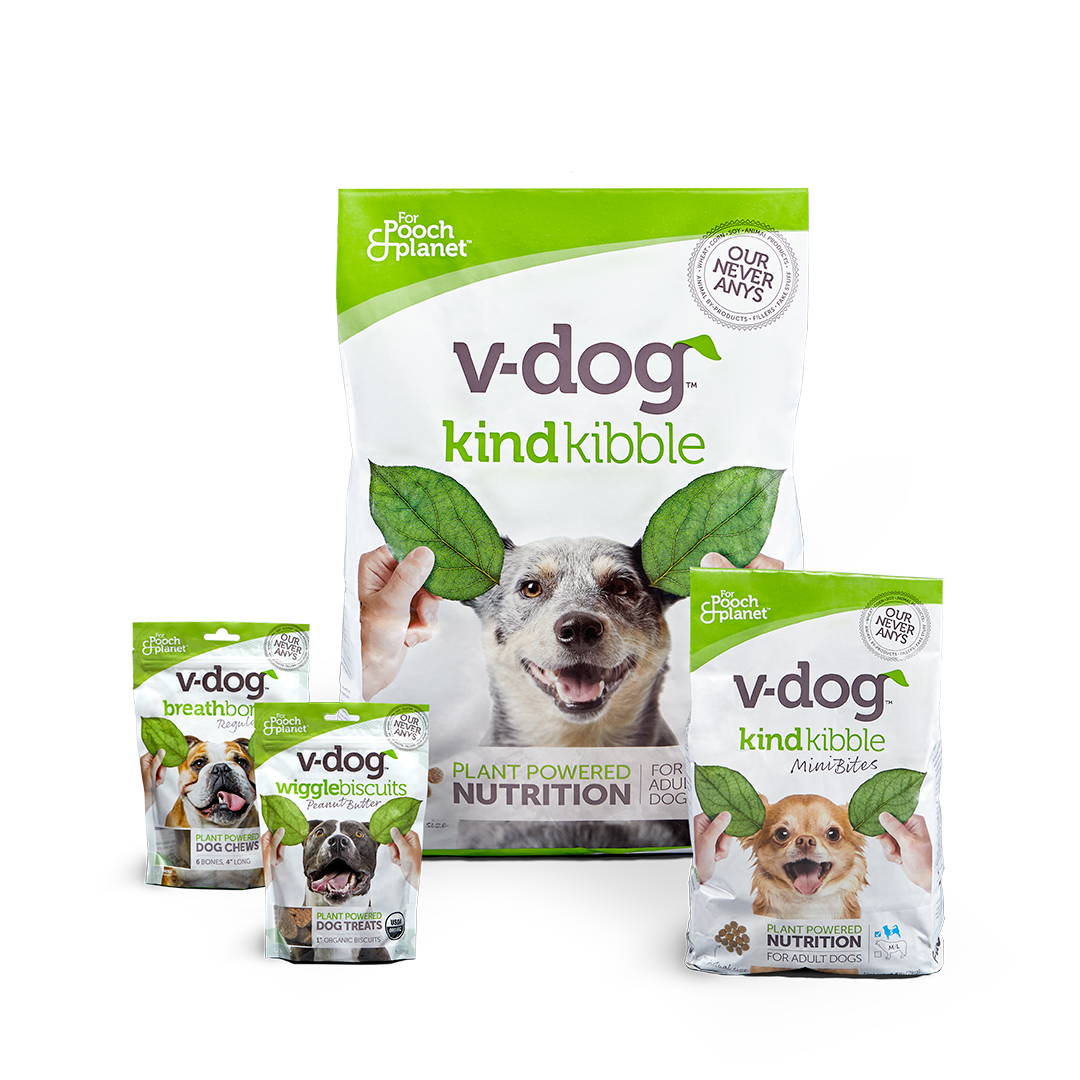 Ready to switch your pup to the kindest, healthiest dog food on the planet?